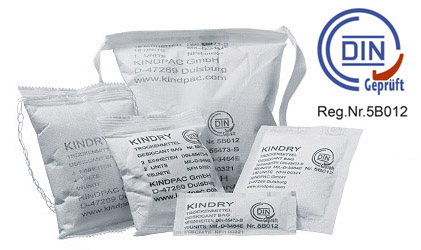 Kindry DIN Desiccant Bags
The use of KINDRY – desiccants is recommended when reliable, high quality protection against moisture is required.
This is of particular importance for protective packaging that has to last long periods of time under various climate conditions, as is the case with classic export packaging.
elative humidity automatically found in a sealed protective covering, which would invariably lead to corrosion, can be adsorbed with the use of KINDRY – desiccant bags. Kindry desiccant bags dry the sealed air volume and protect your goods during the entire transportation and storage period.
We are happy to advise you in the selection of the right film quality and implementation.
Available standard sizes: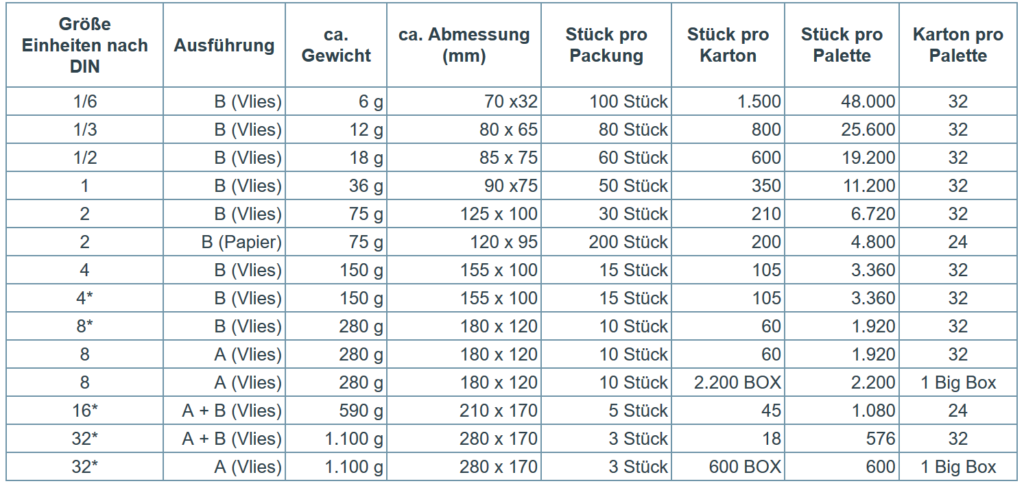 Version A: low dust
Version B: dust proof
Sizes marked with * are equipped with a suspension cord!

The strong partnership between KINDPAC EUROPE GmbH and DUPATEC GmbH stands for security and quality.